As the sector continues to rely on new technologies, visitors to the forthcoming Multimodal Show will be able to see a demonstration of the latest user interface (UI) from Forward Solutions.
Pioneering transport technology provider Forward Solutions has invested £1/2million and 3000 man hours in the development of new technology – Forward's most significant investment to date – to ensure that its software is fully intuitive and easy to use.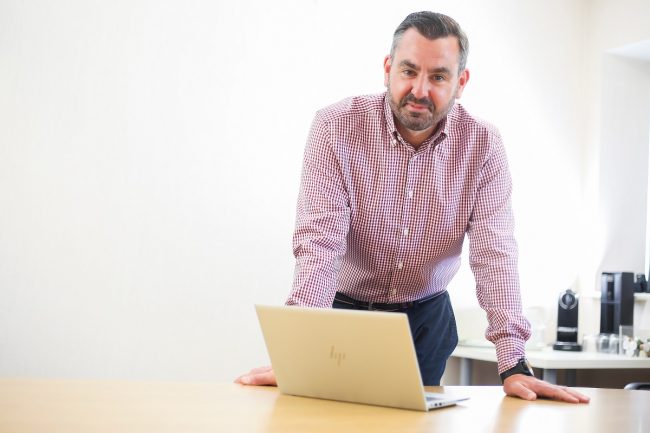 The Forward Solutions team is one of the longest established freight software development companies, providing an end-to-end solution for a wide range of operators in the UK, Europe, Asia and the US.  The company are transport sector specialists, providing IT systems for leading multimodal players across air freight, sea freight, road freight and rail freight.
This is the first time that Forward Solutions has exhibited at Multimodal for many years and is using the event to launch its new UI.
Forward Solutions Managing Director Richard Litchfield comments:
"We're in a new age of technology where the most successful solutions are already those which are highly intuitive. When your new iPhone is delivered it doesn't come with an extensive training manual. So, our greatest investment has been in ensuring our software is easy to use with a new user interface, which we will be showing for the first time at Multimodal.

This is our largest single investment in reshaping our front-end and is the first of many developments we're making to ensure our customers have best-in-class technology, to help them improve efficiencies and deliver the best solutions to meet their continually evolving needs."
The logistics industry continues to prioritise operational efficiencies and investment in technology adoption. Freight forwarders that offer innovative online solution offerings including customs brokerage, and transportation management solutions are expected to lead the way and use technology to improve the customer experience.
Richard added:
"We have a unique appreciation of the many challenges operators face every day and are using this understanding to bring a different perspective to the market.  Technology is racing across every aspect of our lives so now is the time for the transport and logistics sector to embrace latest innovations and maximise new technologies."
Forward Solutions is part of the Freight Software Group with BoxTop Technologies and together the duo has a portfolio of over 300 customers.
Multimodal is the annual flagship exhibition, which brings together thousands of people from across the supply chain, taking place at the NEC in Birmingham and features conference sessions, networking and awards, spanning three days.
Forward Solutions is part of the Freight Software Group and sister company of BoxTop Technologies.  Together the duo has an existing portfolio of over 300 customers.